The Florida State Agricultural Response Team (FL SART) is statutorily authorized by the state of Florida as a multiagency coordination group consisting of governmental and private entities dedicated to strengthening all-hazard disaster capabilities through partnerships. FL SART supports an effective and coordinated incident response for the animal and agricultural sectors in the state of Florida.
The Florida Department of Agriculture and Consumer Services (Department) is the lead agency for FL SART and facilitates the multiagency coordination group as a planning, training, and response support group with the aid of the University of Florida/Institute of Food and Agriculture Sciences (UF/IFAS), UF College of Veterinary Medicine, and the United States Department of Agriculture (USDA).
In 2018, the funding for FL SART was shifting from federal to state. The Department decided to focus on how FL SART and its partners could build commitment, redefine the structure, roles, and responsibilities through a series of strategic planning sessions. The planning team's goal for initiating the strategic planning process was to build mutual understanding of FL SART and the role of emergency management within the state, and to build commitment from the partners. The planning team decided to hold monthly sessions starting July of 2019, starting with an historical scanning session to visualize important milestones and events of FL SART. The sessions were held in person at various locations and resulted in a defined practical vision, identified roadblocks, outlined strategic directions, decided on first-year accomplishments, and developed a coordinated timeline. The participants were impacted by the on-set of Covid-19 and switched to virtual sessions. To assess the impact of Covid-19 on their planning efforts, we held a virtual WAVE workshop to look at what new strategies were necessary in the wake of Covid-19. Priorities have been identified to include redrafting the organizational declaration, developing a FL SART 101 presentation and training, and developing a resources matrix. The FL SART and its partners has successfully implemented a pet friendly shelter online training program and mental health first aid programs.
Processes Used:
Institute of Cultural Affairs, Technology of Participation
Historical Scanning – In-person
Strategic Planning – In-person
WAVE – virtual
Gallery Walk – In-person
Documents Produced:
Links: SART Newsletters with Session Articles, 2019, https://flsart.org/NewsMedia/sartsentinel/
Pictures: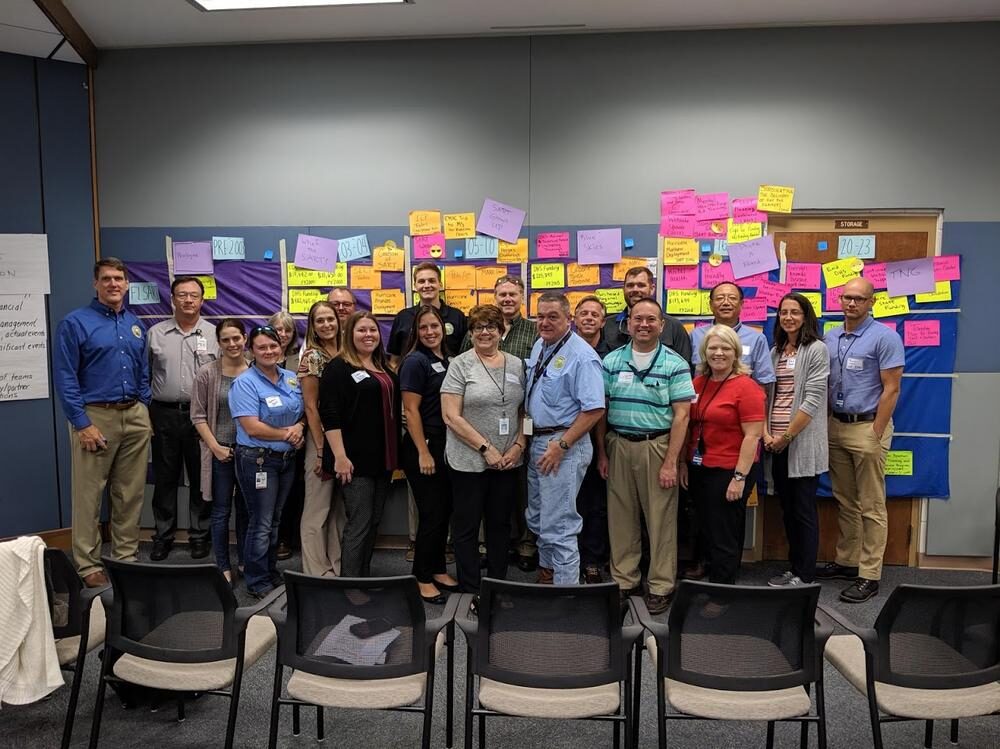 Type of Process: Lead Facilitation, Strategic Planning with Historical Scanning and The WAVE Sessions
Name of Organization: Florida State Agricultural Response Team